Our Mission is to provide relief to victims of filth in the modern day workplace. It's a dirty world out there and we are cleaning it up, one space at a time.
Since 1989, cleaning for health, safety and the environment has been our passion; more like an obsession.
You are important to us.  Let's freshen up your workspace.
Good health to you!
–The ProClean Team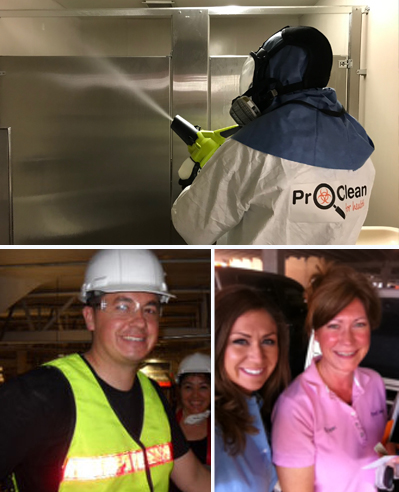 Retail
Supermarkets, Showrooms, Department and Convenience stores.
Healthcare
Hospitals, Dental and Medical Offices
Education
Preschools, Primary-Elementary Schools, High Schools and Universities.
Industry
Aerospace, Transport, Manufacturing and Engineering Facilities.
Municipal
City Center, Courthouse, Chamber and Library.
Law Enforcement
Holding Cells,  Lockers, Interview/ interrogation Rooms.